Double Object in Bayan
Coffee Plantation and  Traditional House
---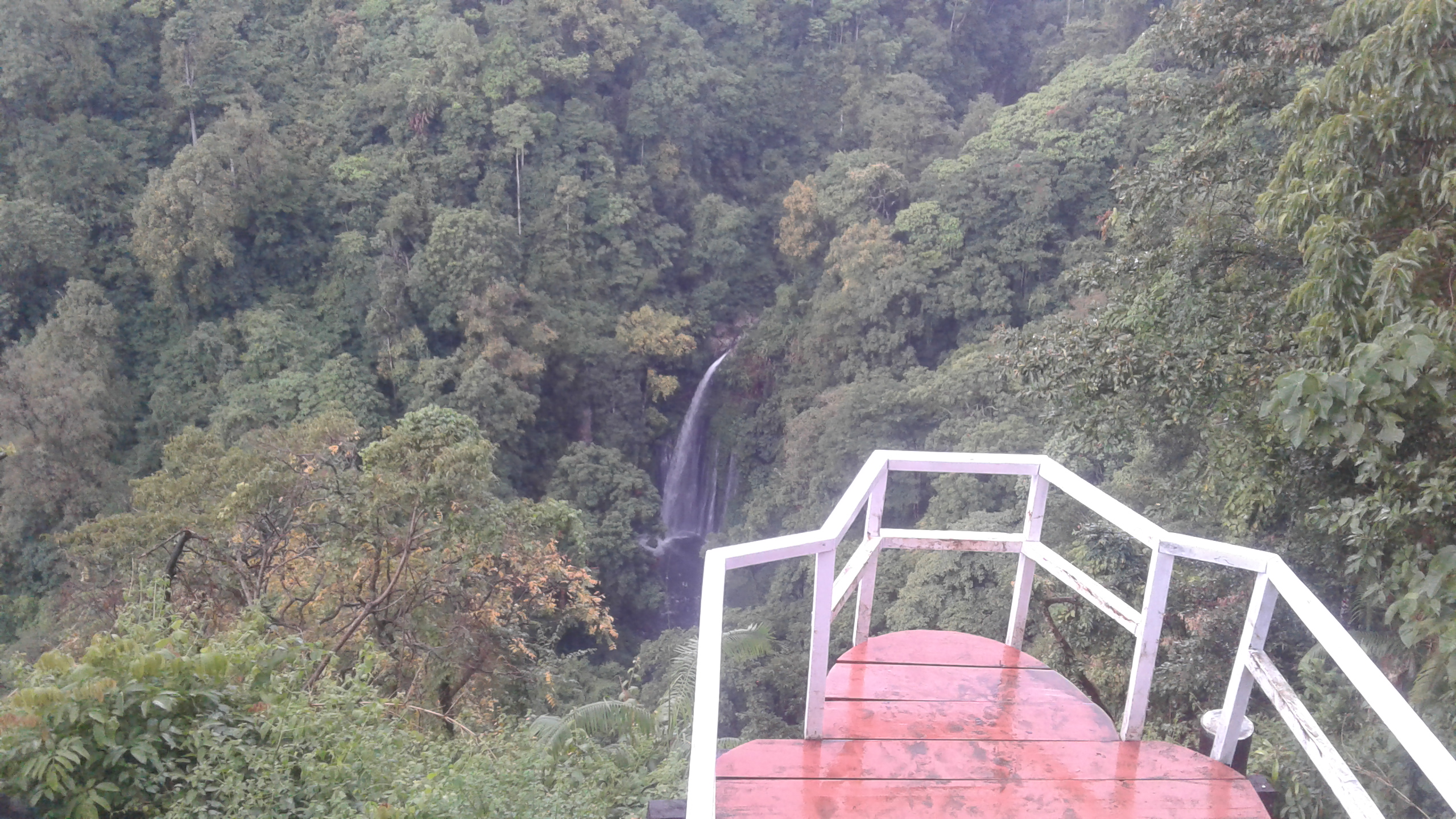 Coffee Plantation
---
Coffee Plantation is a new tourism object in Senaru, located at the hiking trail of Rinjani Mountain which has an enormous beauty of coffee fruit that looks like red, yellow and green lampions, calming atmosphere and cool breeze of mountain air surrounded by hundreds of shady trees. From this corner you will be able to see the beauty of Tiu Kelep Water Fall. You will be provided with a photo corner for you to capture the memory of this trip in this very place. Not only that, when you see the Eastern side of this place you will observe the top of Rinjani Mountain, Northern is the traditional Bangket Bayan you visited previously which is always green all the time due to the paddy crops. While you enjoy the view of coffee plantation, you can enjoy some traditional food of Senaru together with local warm coffee (SENARU KOPI) on romantic benches provided especially for the visitors. From Senaru Village (Traditional House of Senaru/RTC) you just need 20 minutes of walk and 7 minutes trip using motorbikes following the hiking trail of Rinjani Mountain for about 1 kilometers far from Senaru Village.
---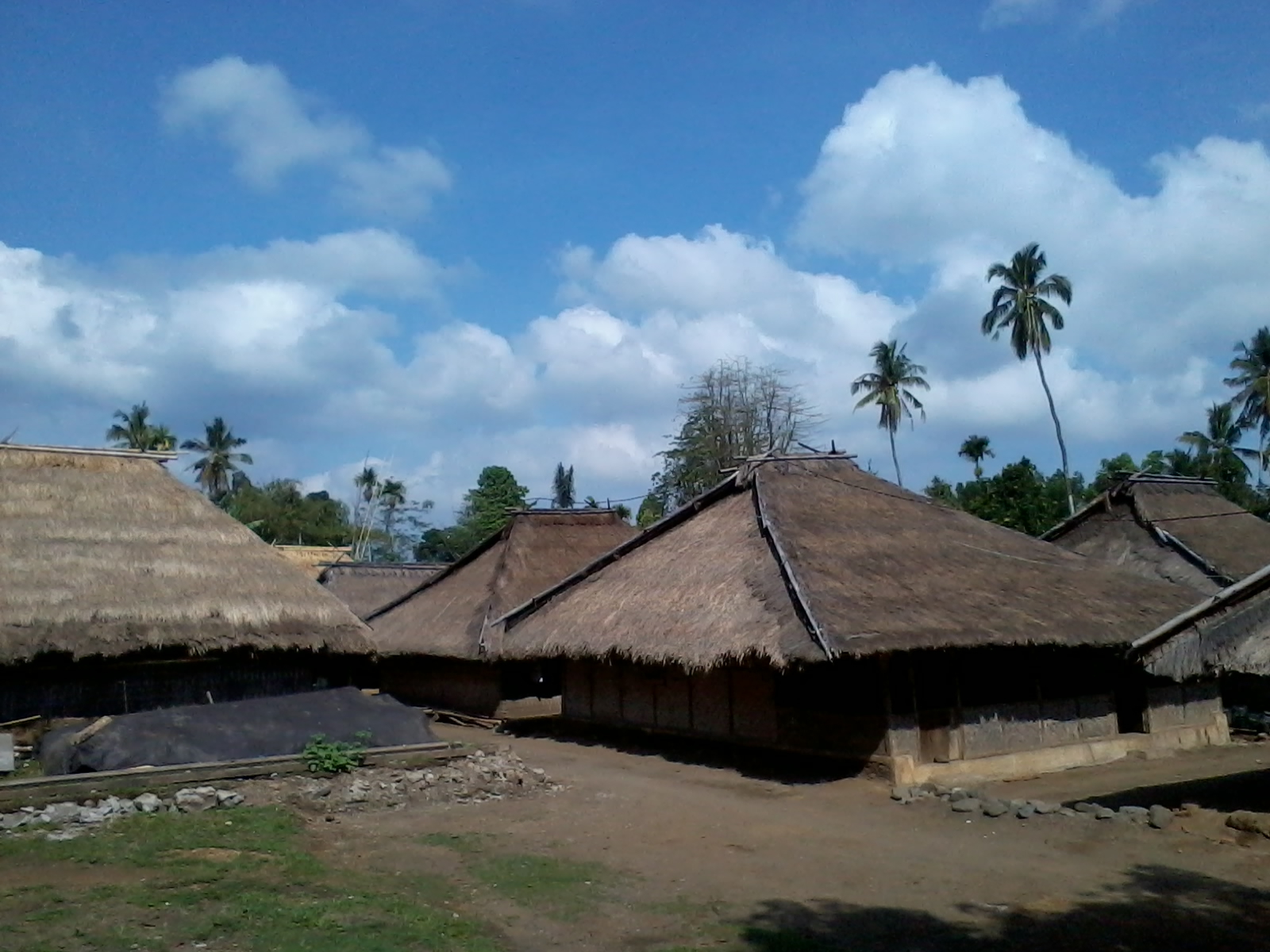 Traditional Village of Karang Bajo
Traditional Village of Karang Bajo is located at Karang Bajo Village, Kecamatan Bayan, Kabupaten Lombok Utara (North Lombok Regency), NTB. The people living in this village are still preserving their local wisdom and heritage such as traditional rituals, customary laws, local arts of traditions (custom officials), local games and their own traditional local activities.
The buildings still stands steadily in their local architecture where very building was established using the materials obtained from nature such as the roof which is made of reeds, its bamboo wall, and the un-tiled floor made of soil. Every custom official owns their official residence (called Bale Lokaq) of which each of residence has their own specific area for executing traditional rituals and has cultural sites which are well-preserved.
---
History of Bayan Culture
The tradition of Bayan Culture was firstly formed from two religions. It was the fusion of Islam and Hindu. It firstly appeared since the entry of Islam in Lombok Island generally and the entry of Bayan specifically many years ago. The situation at that time was when Islam was not entirely believed and accepted by the society. At this moment, the army of Anak Agung (a Kingdom in Bali) came to Lombok bringing Hindu religion with them. One of the evidence of Islam civilization is the ancient mosque which is used as a place for Moslems to pray, yet when there is occasion of traditional ritual, this ancient mosque is decorated with banners like what Hindu does.
---
Tour Itinerary :
08:30 – Pick up at the hotel
09.30 – Star go to Senaru traditional house
10.30 – Visit & enjoy the with local people
11.00 – continue to Tiu coffee plantation
13.00 – lunch at coffee plantation
15.00 – Back to hotel
16.30 – Arrive at hotel
---
Regular Tours Price :
 $90 USD ( max 4 person)
Inclusion :  English Speaking guide + porter + Entrance Fee + mineral water + lunch + softdrinks (coca-cola, panta or sprite)
---
Inclusive Tours Price :
$45 USD /person
Inclusion :  English Speaking guide + Porter + Entrance Fee + Lunch (special) + mineral water +  soft drinks (coca-cola, panta or sprite) + BIR Bintang
---
Note:
Minimum booking 2 persons.
Tour duration between 8-10 hours
Get special price for group booking
The tour is Private Tours, means there is no other participant, just only you and your companion
Tour Guide can be requested, contact us if you want to request Tour Guide during the trip Time and Tourism site is subject to change based on your request.